Here are some kind recommendations regarding my speaking ministry:




Ron and I started out in ministry together 30 years ago. He is the same warm-hearted, insightful friend I started out with. He communicates God's Word and His Grace with clarity, and passion. He will stir up your congregation to think deeply and draw closer to God through his insightful preaching and teaching filled with practical illustrations and stories that bring it home. Invite him to come your way.

Rev. Robert Grimaud
Former Senior Pastor
Montebello Christian Fellowship
Montebello, California


It was my privilege to sit under the teaching and instruction ministry of Rev. Ron Benson during a Pastor's Seminar in the Michigan District of the Missionary Church. I found his presentation of principles for living and service for us ministers to be, not only very Biblical and heart warming, but also motivationally challenging, sensitive to a minister's real needs, extremely practical and spiritually strengthening.

The late Dr. John Moran
President (former)
Missionary Church, Inc.
Fort Wayne, Indiana


I have had the opportunity to know Ron both personally and professionally over the last couple years. He has spoken to our congregation on a number of occasions with positive feedback. Ron is a biblically sound, creative, and relational communicator who connects very well with his audience. I can recommend him highly.


Rev. Dennis Gugger
Senior Pastor
Crossroads Alliance Church
Beverly Hills, Michigan


Powered by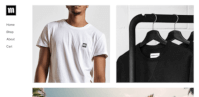 Create your own unique website with customizable templates.